ABOUT US
Chasons Music was founded by Dave and Eva Chamberlain in 2007 in San Diego, California.  Dave, a retired Christian Pastor and accomplished jazz musician (known as "The Rev" in the Gaslamp Quarter), began developing innovative new tools to keep his chops up and maximize his on-stage performance.  His efforts led to the refined and versatile Hybrid Crossover Mouthpiece, among other outstanding products.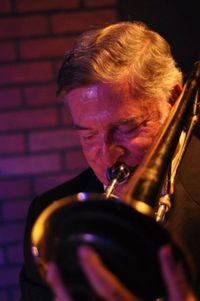 Dave Chamberlain, co-owner of
Chasons Music
Chasons Music   designs and fabricates tools and accessories in response to problems performing musicians deal with on a regular basis.

Company Overview
Creating innovative products for the working and aspiring musician.

Our Mission
Solving on-stage problems by creating unique, high quality products supplied with professional service.

***Chasons Music products are sold exclusively from our website, and we offer a 60-day return policy on all of our items.