Trombone-to-Trumpet Hybrid Crossover Mouthpieces
     Imagine being able to switch back-and-forth between your tenor trombone and a cornet with no embouchure trauma.  With the Chasons Music Hybrid Crossover Mouthpiece you can move easily from a low brass to a high brass all session long.  Break into brass doubling with our incredible mouthpieces. It will open up a whole new world of possibilities for you and your ensemble.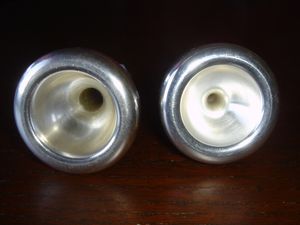 A regular trombone mouthpiece on the left and the Hybrid Crossover trombone-to-trumpet piece on the right.  Notice the very shallow cup and the small throat.  Chasons Music offers the Hybrid top with your choice of trumpet, cornet, flugelhorn and F. horn backbores.  They work very well.  Performers and educators love them.   
Our trombone top comes in three sizes.  We recommend  our original Bach 11 Rim (Medium-.994") for all tenor trombonists who plan on doubling on a small brass instrument.  For bass trombone or tuba players, we recommend using our Bach 6 1/2 (Large-.1.000") Rim for small brass doubling.  For players who normally play on a Bach 12 or smaller mouthpiece we recommend our Schilke 40B (Small-.886").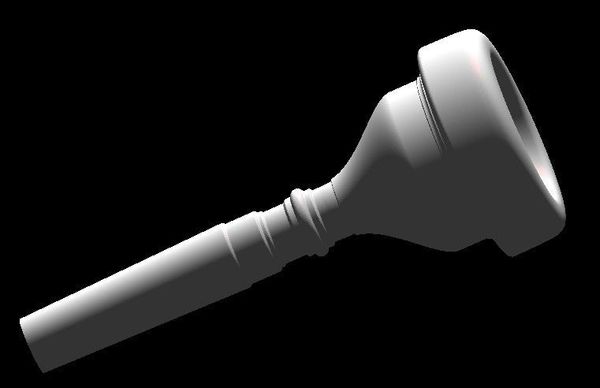 Here is the CAD of the Wycliffe Gordon Signature Hybrid Crossover Mouthpiece.  He used this piece to record the trumpet parts on his great "Hello Pops" album which is a tribute to Louis Armstrong.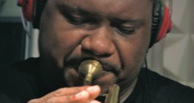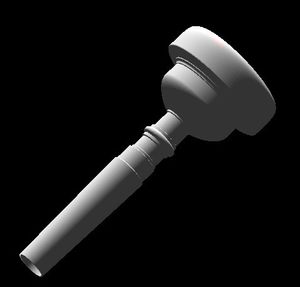 Wycliffe Gordon:  Downbeat Magazine's Critics Choice Award Best Trombone 2014, 2013 and 2012

When Wycliffe plays trumpet or soprano trombone, he uses a Chasons Hybrid Mouthpiece.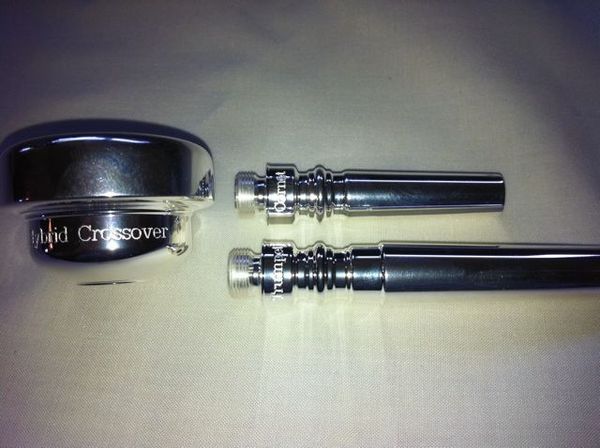 The finished product.  They look and play wonderfully.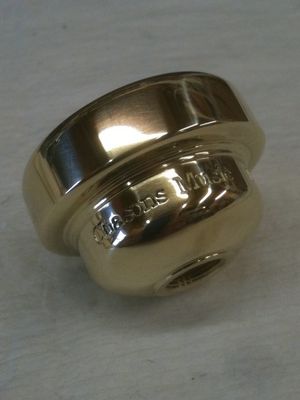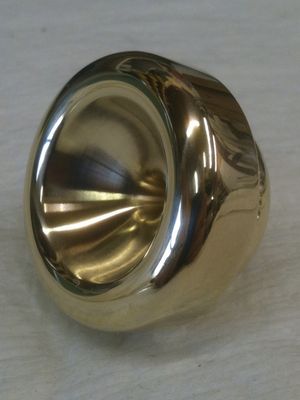 The incredible Trombone mouthpiece top which makes the magic.  A low brass player can now crossover and double on a small brass instrument.  It has a very shallow cup (trumpet mouthpiece shallow.)  This cup comes in three rim sizes:  The original Bach 11-.994" is the standard medium sized rim.  We also offer a smaller Schilke 40B - .886" rim as well as a larger Bach 6 1/2 -1.000" rim.  The Wycliffe Gordon Hybrid piece has the 11 (medium) rim.  The Wycliffe rim is also slightly flatter with the piece weighing in a half of an once heavier.  These pictures show the mouthpiece in high quality brass ready to go to the shop for a pure silver plating.  Our pieces are amoung the highest quality in the world.

Now you can finally buy that Soprano Trombone or Slide Trumpet and actually play it.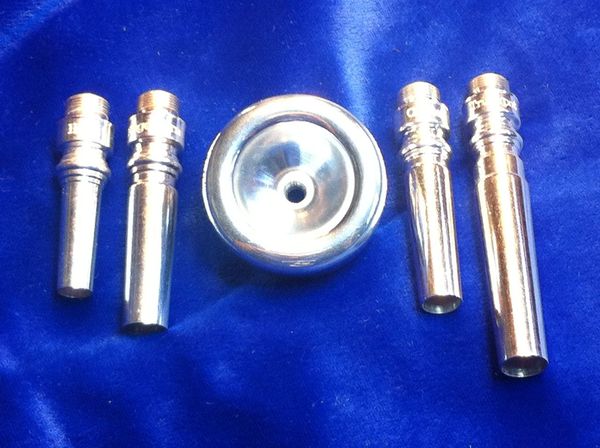 Horn, Flugelhorn, Cornet and Trumpet screw in shanks.  The trombone player now has  a wonderful new world of doubling at gigs without hurting the embouchure.  The low brass band and orchestra leader can now demonstrate on high brass instruments effectively.  The trombone top is available with trumpet, cornet, flugelhorn and horn backbores.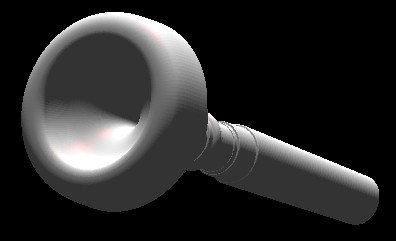 Orginal CAD conceptuals.